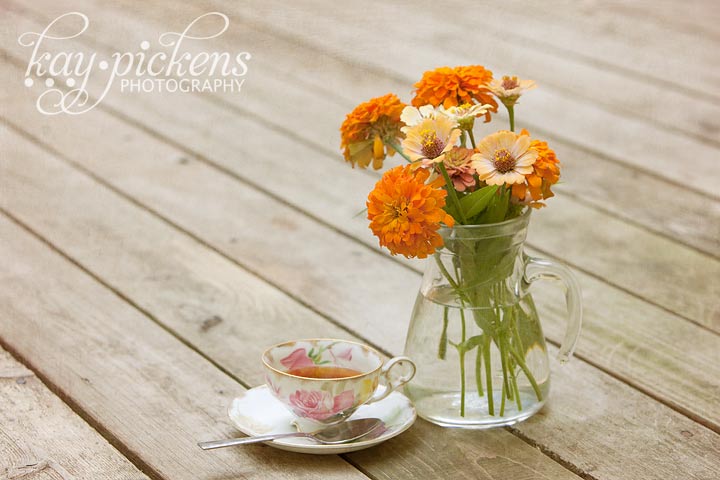 Sometimes it is important to take a break. Enjoy a bit of quiet time.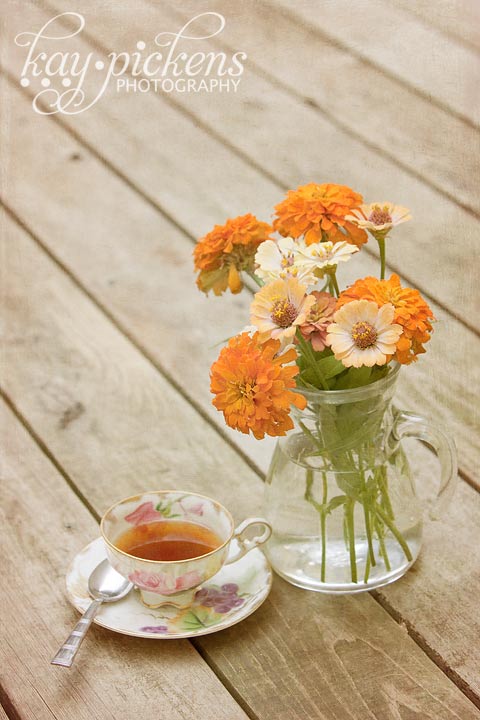 Since my husband picked me this pretty vase of zinnias, I thought I should just relax with a cup of tea and my pretty flowers.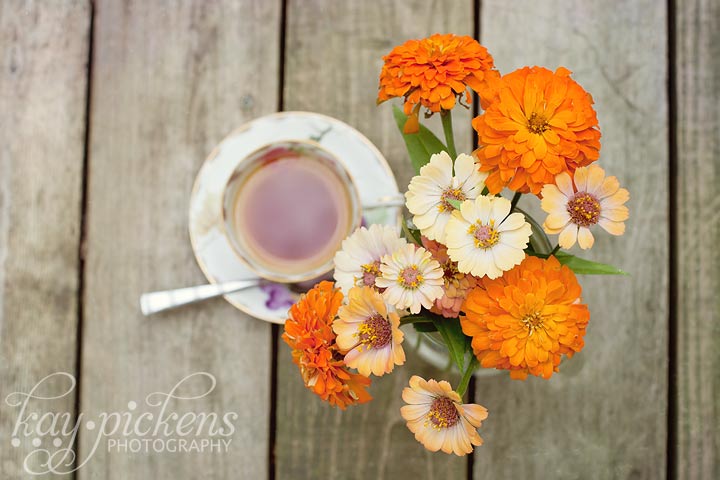 Of course, first I messed around with getting some photos from different angles…because that's how I roll.
Oh, and the backdrop for these photos?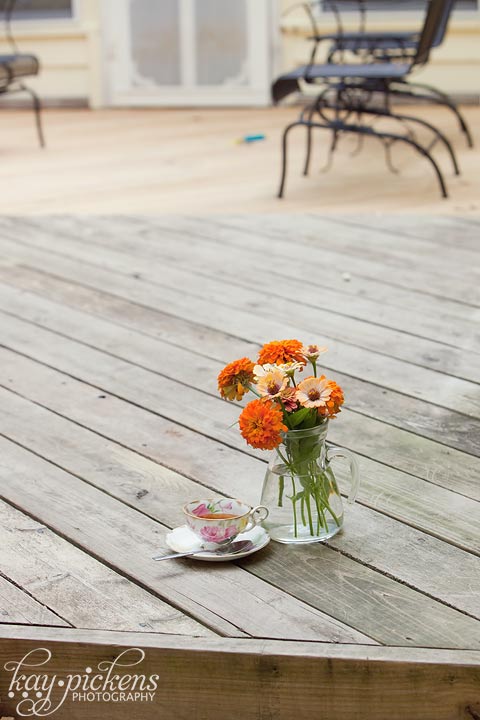 Our back deck… sometimes you don't always have to make nice backdrops for food photography…you can find them…anywhere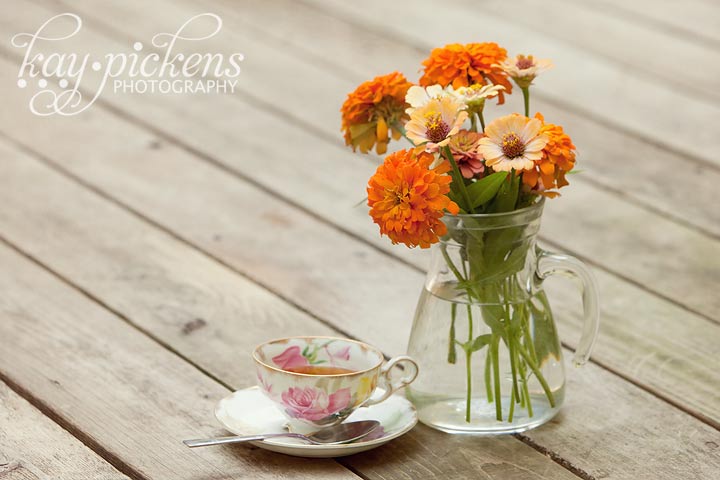 Okay, it's time to enjoy the moment now. Anyone care to join me?