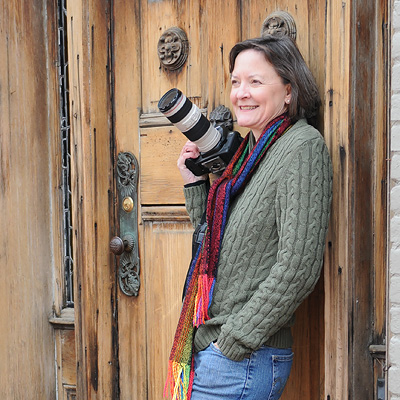 Welcome to my photography website. I love photography. All things photography. If I'm not off taking photos, I'm at my computer working on them in Photoshop. I'm a Canon Girl. I shoot with a Canon 5d mark ii full frame camera. I love my camera. I'd marry it if it ever becomes legal to do so. My favorite lens in my 24-70 2.8 L lens. No, it's my 70-200mm 2.8 L lens. Or it's the next lens I buy…
I learned photography years ago on an old Canon 35mm film camera. Somewhere along the path of motherhood, most of my hobbies got pushed aside. About 8 years ago I took up photography again, this time with a digital SLR Canon Rebel xti. After fighting over sharing it with my husband, we decided in the interest of marital harmony that I would move onto the Canon 40D. After that, I moved onto the 5dmii. Presently my oldest son and my husband are arguing over who gets the 40D…
I'm now married to the man of my dreams, the biggest supporter of me, my photography, my writing, and anything I want to try. My husband and I have five boys, but alas, they have all grown and moved out now. We're smack in the middle of empty nest syndrome…but that leaves me more time for my photography. We live in St. Louis, Missouri but also spend time in Columbia, Missouri so I'm available for shoots in both towns.
I firmly believe in chasing your dreams and living each moment as the gift that it is. Let me capture some of the everyday extraordinary moments in your life or your child's life.
Thanks for dropping by. You can see more of my work on Facebook and Flickr.
All photos and words on this site are ©Kay Pickens. Do not use them without permission. If you would like to use a photo, please contact me using the contact button at the top of the website.
Looking for a photographer in another area? Check out my list of recommended photographers.