A bit of a glimpse of my family. The Family BBQ…any excuse for a BBQ is our family motto! This one was in honor of my nephew's graduation.

Here we have the happy graduate. So ready to head off to Mizzou. I think he's insisted he was going to go to Mizzou since he was about 8 years old…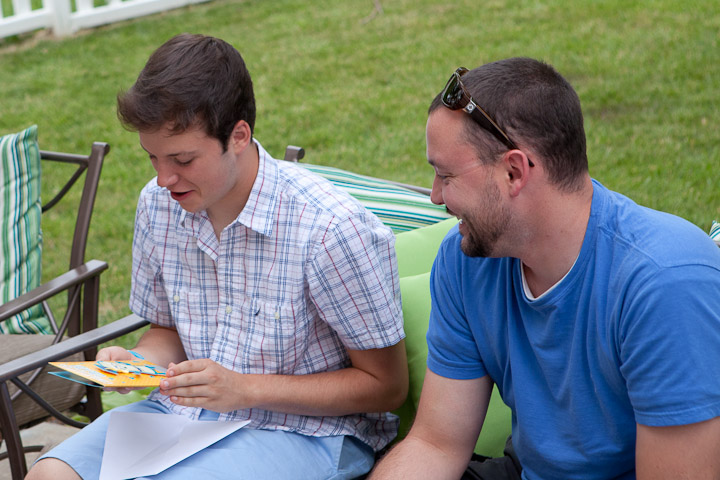 We all chipped in and got him a basket of "you need this for college" stuff. So fun to see him open it all. Thanks, Stephanie, for doing the shopping for it!
Basket of goodies.
The graduate's mommy, my sister. This is a typical photo of my sister…
The proud grandma.
The proud grandfather…telling a joke.
Cousin
more cousins

Lots of laughing and joking, as is typical at our get togethers.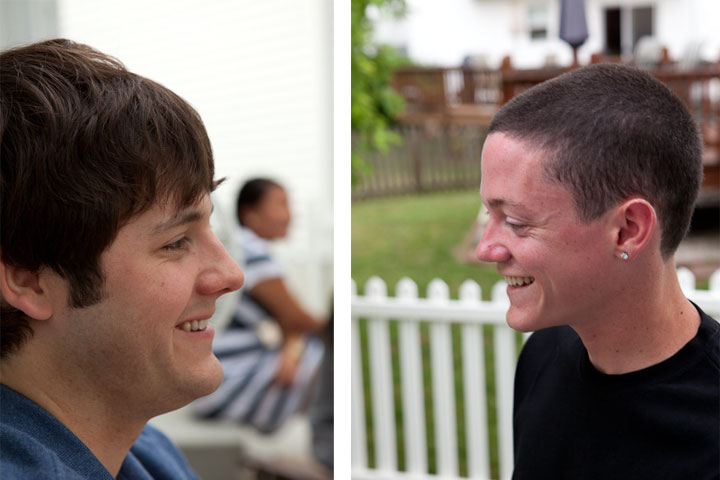 Oh, some more cousins…
Then, because there always has to be competition when all these males get together…
A few games of washers. Look…a Mizzou washer set. How appropriate.
Everyone gets in on the competition. No matter what the age of the male…
Congrats, Tyler. I'm sure you're going to have a fabulous time at Mizzou.
(Hm, I missing photos of the girls and my brother-in-law, the graduate's father. Must keep better track of who I've shot…)
aside: part of my 10 on 10 project where we try and capture 10 photos of our own families and our life each month.