A group of photographers have joined up to do a food photography challenge every month. This month's food challenge was fruit on white with no props. Now, I freely admit I'm a prop girl when it comes to foodie photos. I'm a frequent stalker of antique malls for dishes, silverware, bottles, etc. So this month's challenge was…well…challenging for me.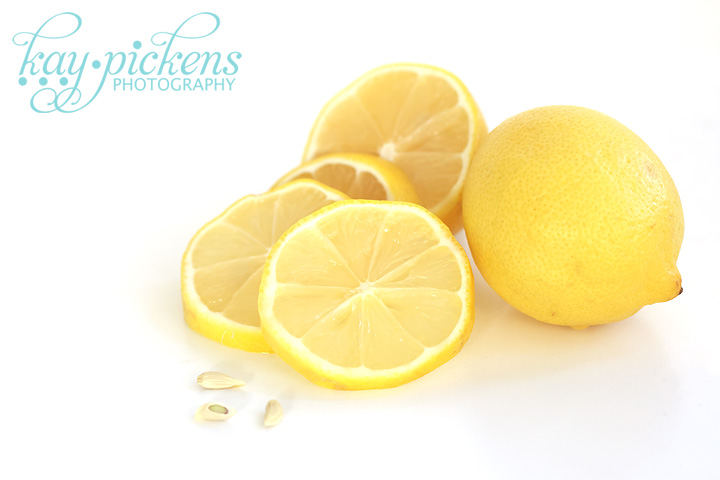 I shot these in natural light on a day when the sun kept going in and out, darting and dodging behind the clouds. Settings on my camera that were correct at the time, quickly changed to wrong in a blink of an eye. Settings for this shot were 1/100, f 5.0 with my 100mm macro, and ISO 1000. Love how my camera handles the higher ISOs.
Here is a pull back shot of my setup.
This is simply my desk in my office with a white foam board behind the fruit…held up by some clamps I stole borrowed from my husband's woodworking shop. The window is directly behind me with the sun coming in at an angle.
I first tried for a bright sunlight making-lemonade-in-the-summer feel. (Even though it's the dead of winter here in the midwest.) I never could get the exact feel I was going for with harsh sunlight shadows and bright yellow lemons.
One of my many rejects: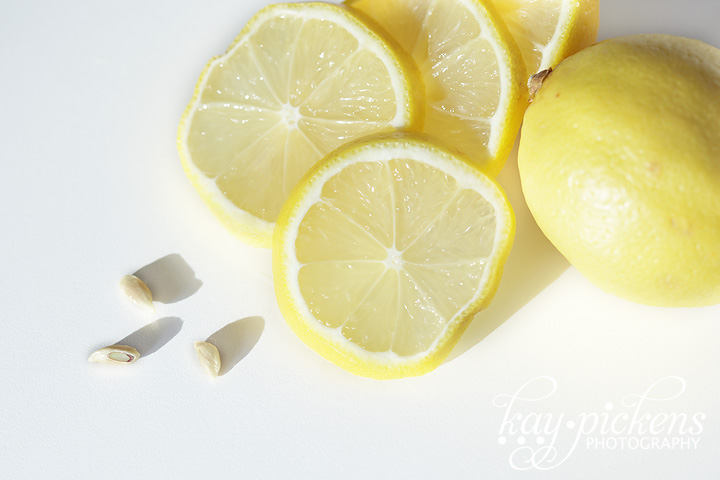 It also bugged me that I didn't notice that the slice in front had a crazy smashed in side to it. Changed that up later in my shoot.
Anyway, not one to let all those sliced up lemons go to waste…I rewarded myself at the end of my shoot with this yummy beer: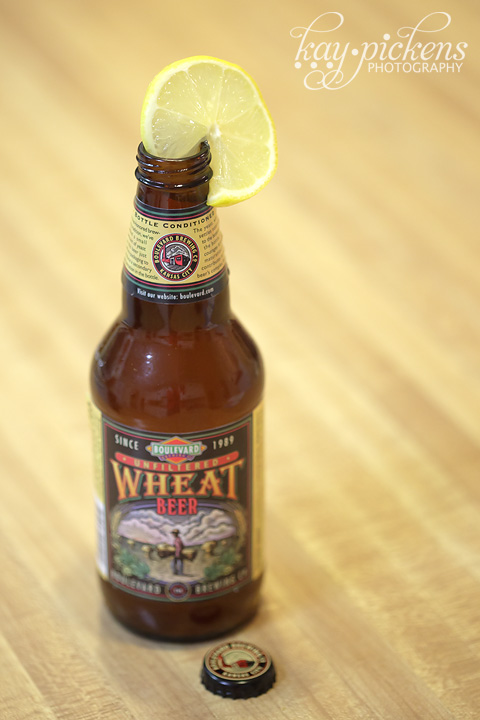 Be sure and check out what the other photographers in our Monthly Food Photography Challenge came up with. Visit Stacey Siegal, a Longboat Key Photographer, to see her take on our challenge.