This month's food photography challenge with The Inspired Plate was to shoot your food on black. That was new and challenging for me. Didn't ever get exactly what I had pictured in my head. I did like the simple fruit on black with the slight reflection.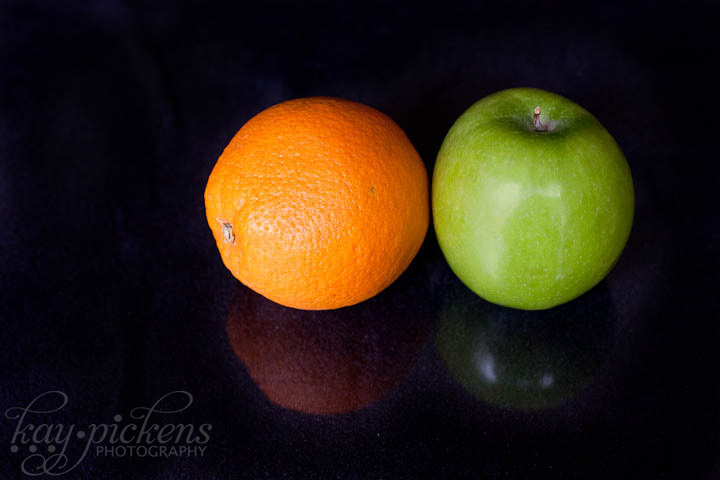 I used a piece of plexi glass on top of my black background to make the reflections in these shots.
The milk and graham crackers was one of my favorites. Maybe because milk and grahammies are a comfort food for me. Truth.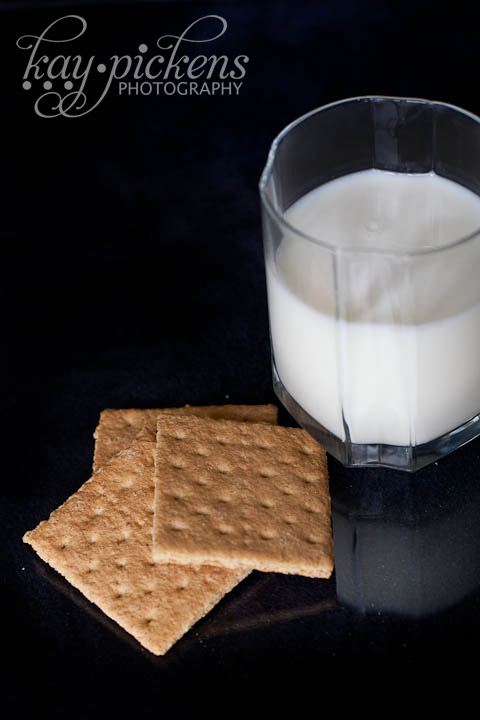 I might have eaten the graham crackers and milk right after that shot. Just sayin'
This month's challenge was even more, well, challenging because we're in the midst of packing up the house for a move and I couldn't image getting out my softbox…which I really could have used because we've had a cloudy dark week, and I couldn't find many of my food props. So much for thinking I'm doing a good job of labeling the packing boxes.
Anyway, I tried some wine and cheese, but just didn't get exactly what I wanted. Not enough reflection.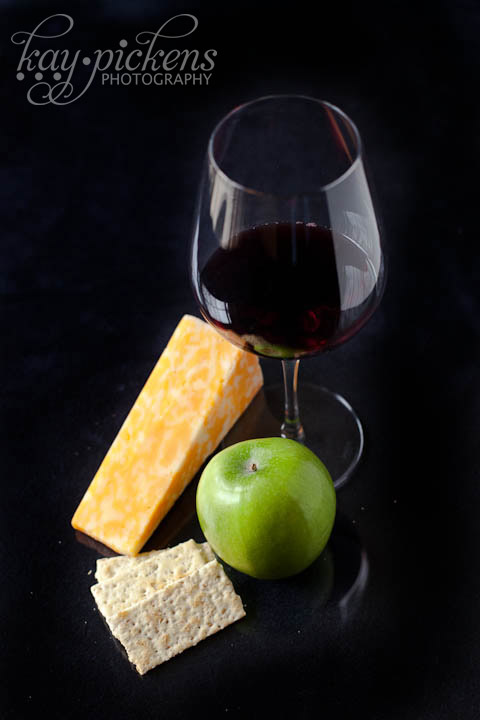 Okay, that might have disappeared soon after this photo was taken too… I'm really tired of packing and–well–a woman needs rewards sometimes, you know?
The next one shows how I kept getting a weird blue cast on the black from some angles. Had to keep moving just slightly to avoid the blues.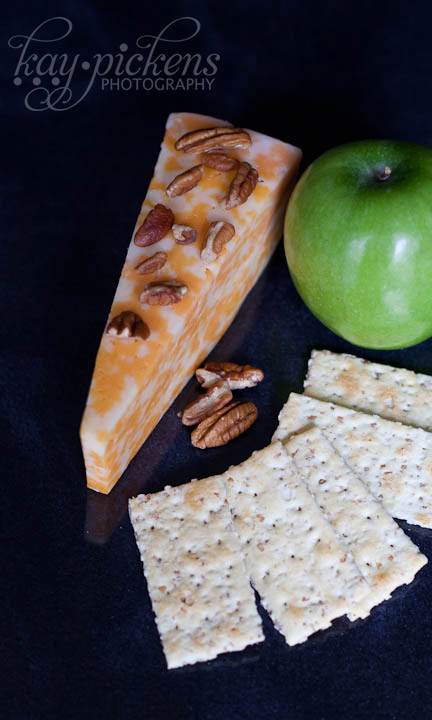 I experimented with putting the food on plates or directly on the plexiglass. I think I like it better right on the plexi so you can see the reflections of the food, rather than just the reflection of the edge of the plate.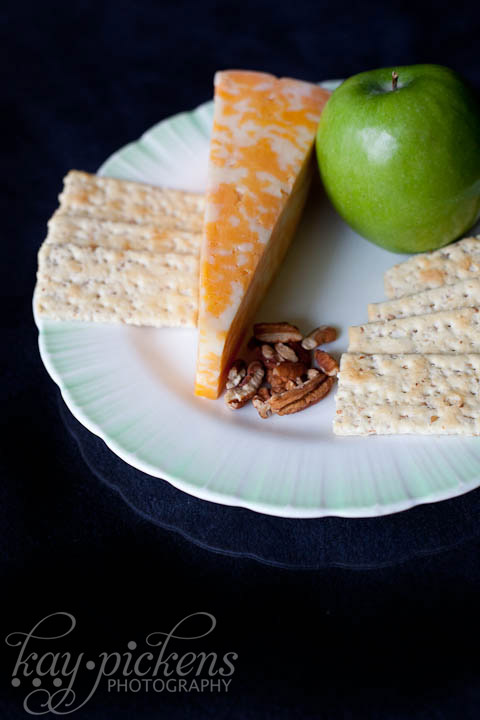 I learned a lot with the shoot and love when we have challenges that push me out of my comfort zone. Jump over to Cayce Wegman | Boston Food Blogger and see what she came up with for this month's food photography on black challenge.