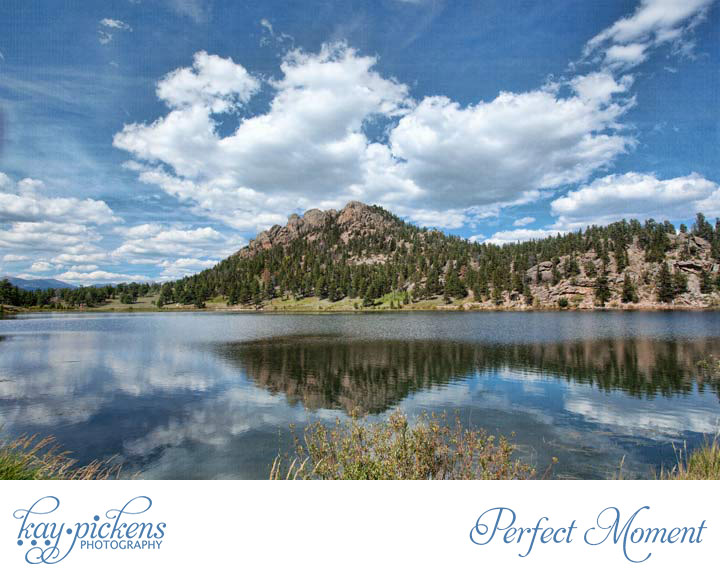 Mountains. Sunshine. Blue sky. White clouds. A perfect moment in time.
We recently spent a few days in Estes Park, Colorado. We love it there. I went to Cheley Camp in Estes when I was a girl, and the mountains are like a siren to me. Calling me back, again and again. We took a quick 3 day trip there this fall. My camera with rarely out of my hands the whole trip. This is a shot of Lily Lake in Rocky Mountain National Park.
Going to the mountains is like going home for me. The peace of the mountains restores my soul.
Join the others in our Fine Art Friday group and see what they've come up with this month. Hop over to Albuquerque Area Photographer Laura Meek's blog.