This month's challenge for The Inspired Plate food photography group was The Holiday Table. I took this in a slightly different direction–as I regularly do–and didn't shoot our actual holiday table or table set up. I wanted to share what makes our holiday table so special to me.
I have inherited some special pieces of silver and tableware from my grandmother.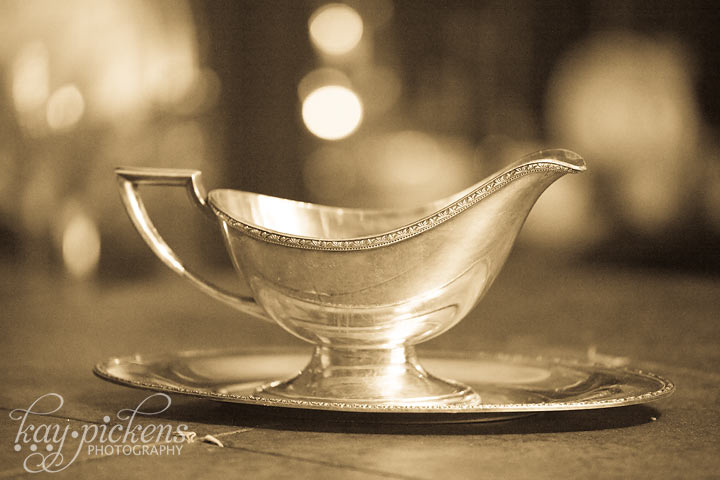 Every year when I polish this silver gravy boat…a little worse for wear, but very beloved..I can't help but think of the many Thanksgiving or Christmas dinners where my grandmother sat at her kitchen table and polished this very same gravy boat–just like I do each year. Such a fabulous connection to my past.
Then, I was over at my mother's a few years ago cleaning up from a broken pipe in their basement and came across this box of her mother's china. Still all boxed up. Not used. Not loved. Just sitting in the now damp basement. I promptly decided it was mine…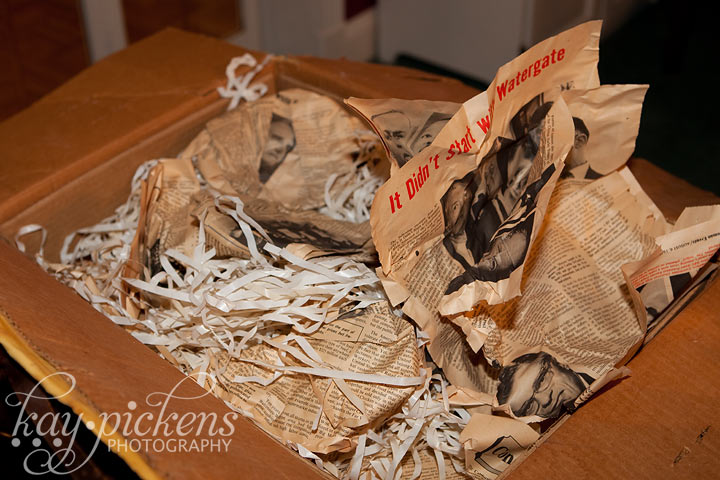 Notice the Watergate headline on the newspaper…yep, it's been boxed up a long, long time.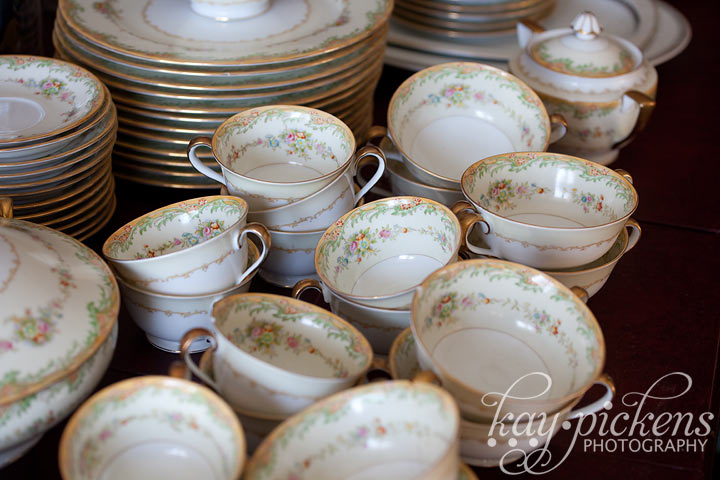 I think it is so pretty. There are like seventy hundred billion pieces to this set. A few of the bowls and teacups have minor chips, but most of it is in fabulous shape.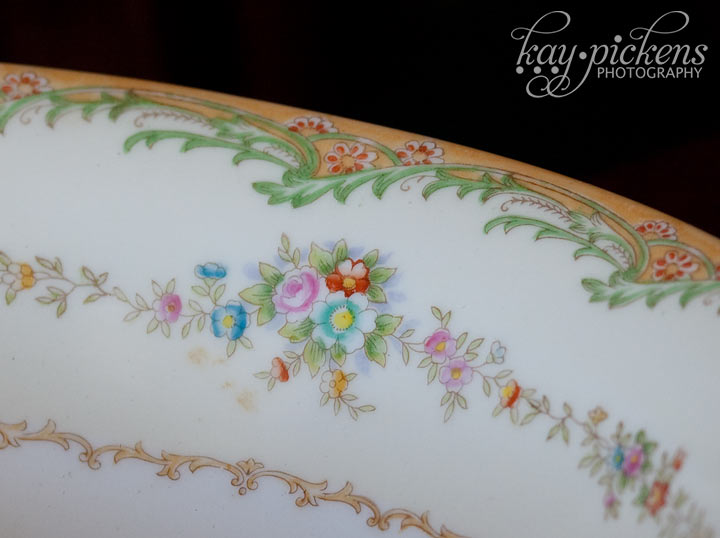 Now every Thanksgiving, out comes this china and our table is set…just like my grandmother's table was so many years ago. My mom comments every year to my boys, "do you know this was my mother's china?" They act like it's the first time they've heard it 😉
Anyway, I just wanted to share a bit of our holiday table…via age old pieces of china and silver…which just makes our big family dinners that much more special to me.
Jump over to Sabrina Wong from Sabatomic and see what she came up with for her Holiday Table food photography shoot.