Sometimes I just can't resist messing around with photos in photoshop. Putting on textures. Cropping. Adjusting. Had such fun with this photo! A teacup from my grandmother's collection, a cute carnation, and a pink crocheted doily I found on one of my many, many antiquing expeditions.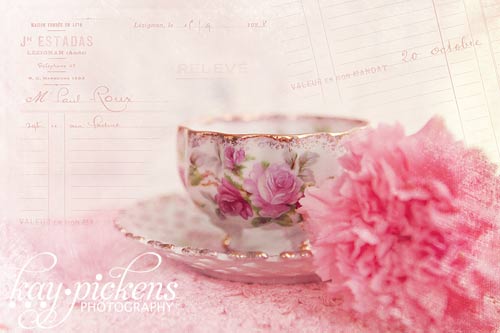 See the cute french writing texture in the background? That is from the French Kiss Collection. Love her textures and brushes. You can see them here: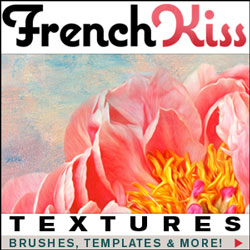 Well, I'm back to playing with photos. Next up? Some photos I took on our recent trip to New Orleans.