I went out on a late winter/early spring walk around the Mizzou campus last week. We had a day of beautiful warm weather and I needed to get outside and enjoy it.
Here is a photo of the Memorial Union Clock tower at Mizzou. I love the unusal angle of this.
Fine Art Print Available for Sale
So, out of curiousity, I read up on the history of The Memorial Union. I mean, I went to school there in the 70's and never really wondered about it. Now, I wondered. It is called the Memorial Union as a memorial to the fallen Mizzou alumni in World War I. Interesting. The tower portion was built between 1923-1926. They broke ground for the north building at the 1930 Homecoming, but the Great Depression halted work on it. The project was started again in 1951 and completed in 1952. The AP Green chapel was added in 1959, and the south wing completed in 1963.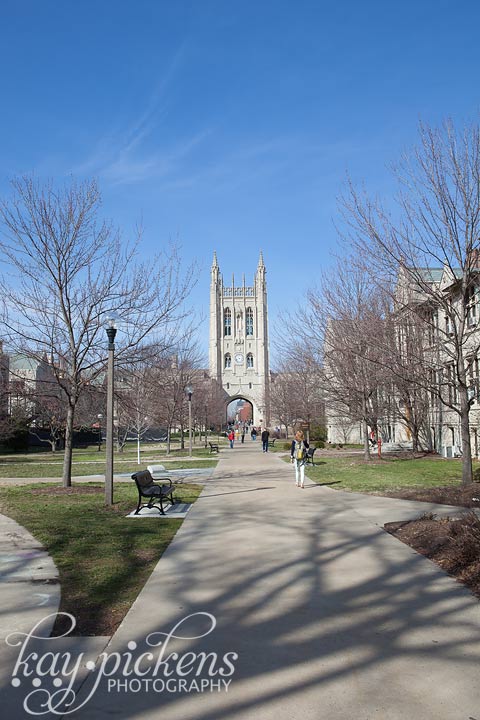 Print for Sale on my Artist Site
I think the Memorial Union is such a beautiful building. The above shot is looking at the union from the white campus of Mizzou.
This next photograph is of Cornell Hall, the business school building. A beautiful building inside and out. Much, much different than Middlebush where I attended my business classes in the 70's!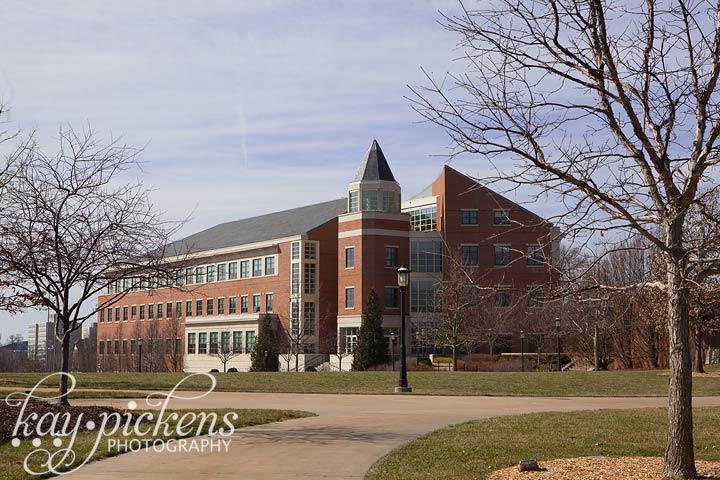 Cornell Hall Fine Art Print Available Here
 A quick stroll over to The Quad and a nicely framed shot of the columns in Francis Quadrangle. (which we always just referred to as The Quad).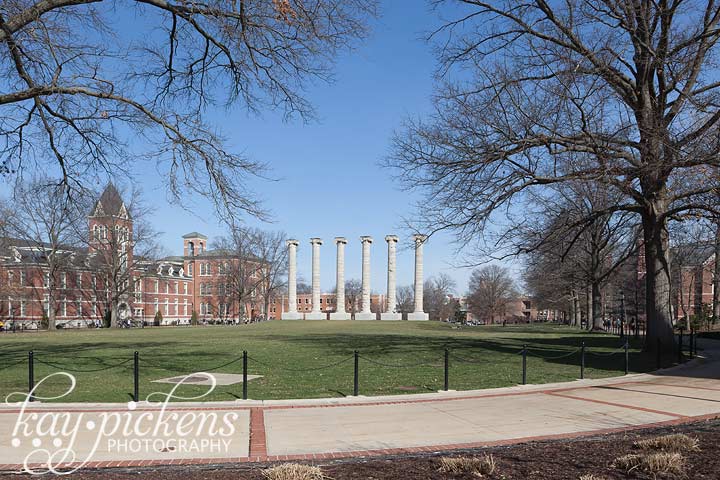 The Quad at Mizzou – Prints, Canvas, Metal Prints, Acrylic Prints and Cards available for sale
I then cut through Jesse Hall–such lovely woodwork on the inside–must get that next trip. Here is a shot of Jesse Hall taken from the south of the building.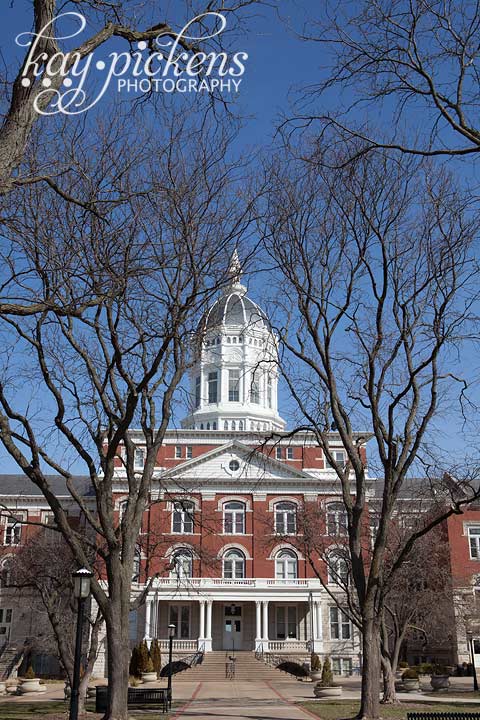 Jesse Hall Fine Art Print Available Here
The campus is closed for spring break in a few weeks and I'd like to go over again and see what kind of photos I can get without so many people on campus. I did have to edit some people out of these photos. It was a beautiful day, tons of kids were out walking around enjoying the springlike weather.
A link to my complete portfolio of Mizzou and Columbia Fine Art Photos. Prints, framed prints, canvas, metal and acrylic prints are available for sale, as well as greeting cards.