I've been busy photography and processing more work for my artist website. I thought I'd share a few of them with you here on my blog.
Here is one lone chocolate on a white plate…calling my name. A French word overlay from French Kiss Collections was added to the image.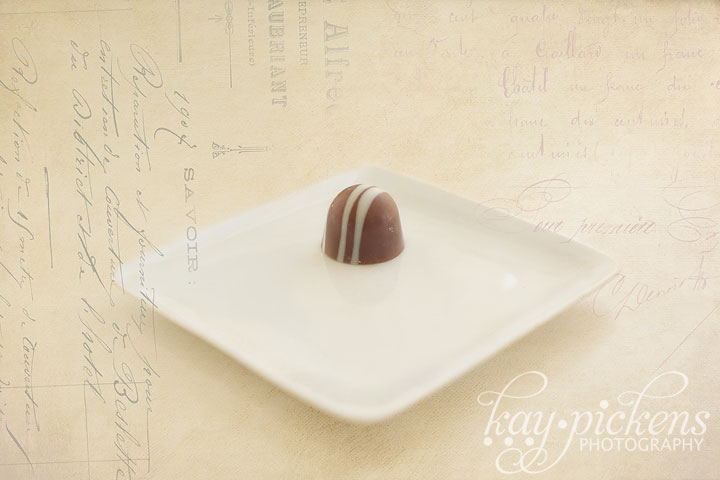 The Last Temptation Available for sale in my Kitchen Art Gallery.
This next image was captured on a cold winter's day off of my back porch. I love the fiery colors of the sunset and the usual clouds and contrails.
Point the Way Home sunset is available on my Artist Website
This next image is a still life set up of a piece from my growing collection of jadite. I've become quite the collector of jadite. Love having my morning coffee out of this coffee cup-my favorite jadite piece–for now.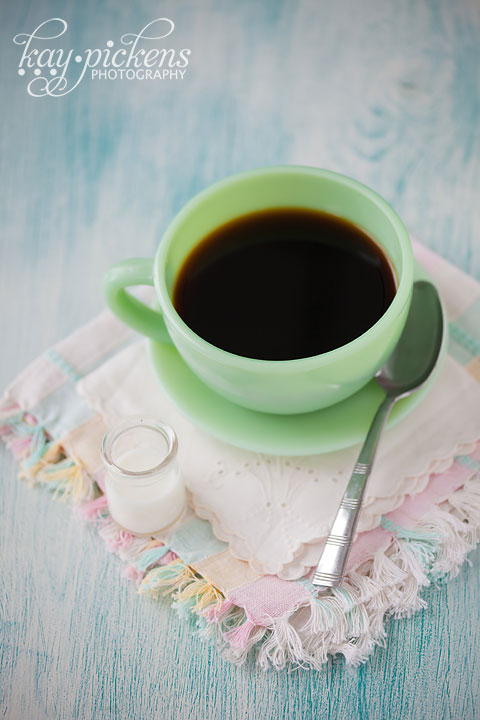 Jadite Kitchen Wall Art
Anyway, I've been keeping myself busy and out of the mostly rainy spring we've had here in Missouri by setting up still life shots, photographing them, and processing the images. Just any day I hear it's supposed to be spring. Just any day…