I was so excited to get my Kenko teleconverter to use on my 70-200 2.8 lens.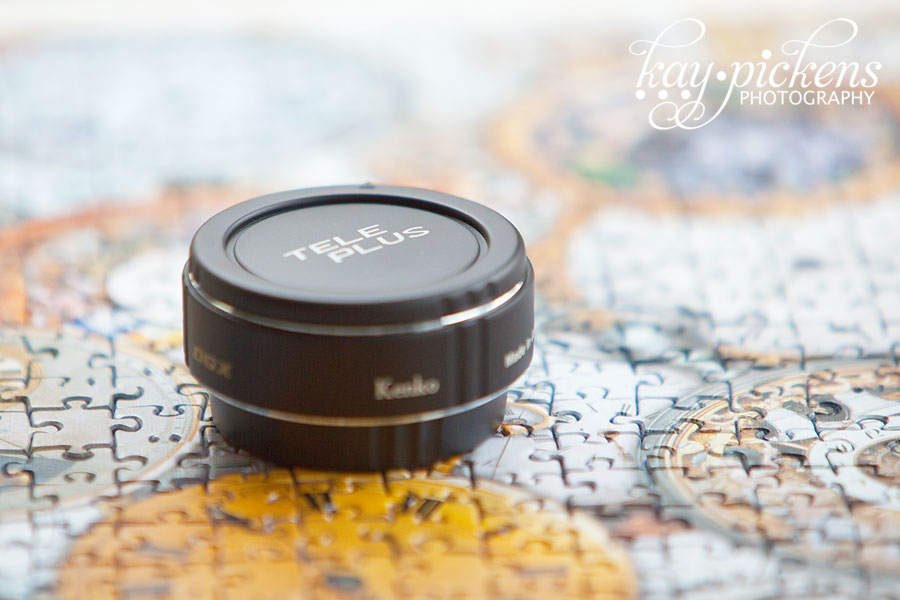 I waited patiently for it to snow so I could get some closer up photos of the birds in the snow. The teleconverter is a 1.4 so it makes my 70-200 closer to a 300mm lens. Lessons learned–I have to really really nail focus to get a clear shot with the teleconverter attached. I don't feel like the lens handles a high ISO as well as it does without it…but that could be user error on my part. It was my first day trying it out.
What I was really disappointed in was the chromatic aberration with this lens. (The purple fringe you sometimes get where a dark edge meets up with a really light edge.)
Here is an example: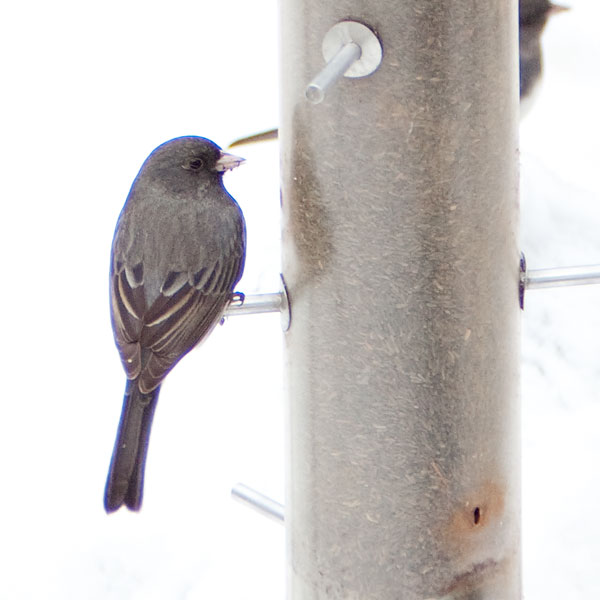 See the purple fringe around the bird?
I recently came across a photoshop action called Purple Fringe Killer. You can read about here on this blog. If you scroll down to the bottom of her post, there is a link to download the action.
I ran the action on the photo and here is the resulting image: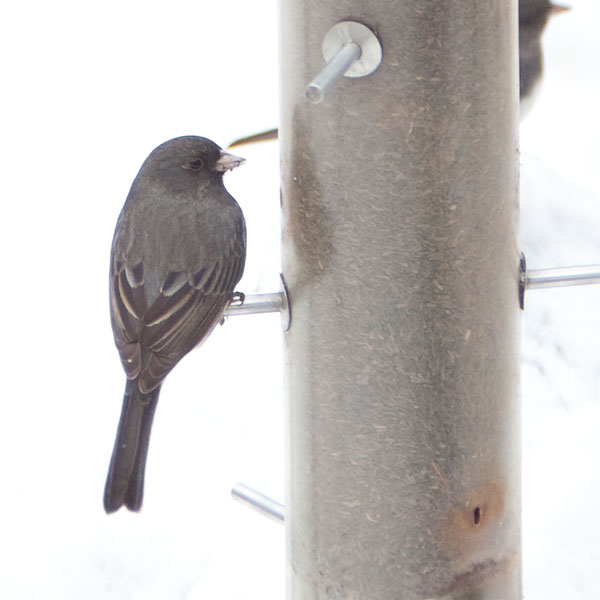 See how most of the purple edge is gone? This action does a pretty good job and is SO much faster than trying to manually edit it out in Photoshop. I also have problems with chromatic aberration with my 85mm 1.8 lens and use this actions on some of those photos. Hope this helps any of you out there fighting the dreaded purple fringe.