Ah, yes. This week's theme for our 52 week project was Guilt: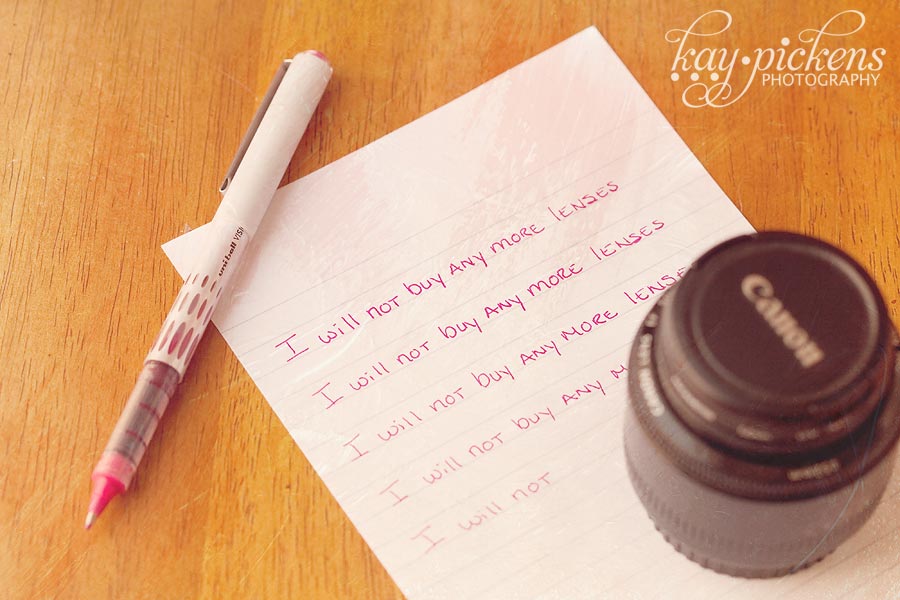 Yes, so we have a moratorium here on buying any more lenses for awhile. I'm just sayin'…but I absolutely LUST after the 50mm 1.4. I have the cheapo 50mm 1.8 and it's just not cutting it for me now. But…
I. Will. Not. Buy. Any. More. Lenses…
I did cheat a little, though. While not technically a lens I did buy this teleconverter to use with my 70-200mm lens. That's doesn't really count? Right? (guilt, guilt, guilt!)
I. Will. Not. Buy. Any. More. Lenses… at least for a little while…
Jump over to Casey Yu's blog and see her take on this week's theme of guilt. See more takes on the theme at the 4 the Love of Focus blog.
Each week I'd like to spotlight a few other takes on the weekly theme:
Check out Kelsey Anderson's take on guilt, she's a fabulous Las Vegas Wedding photographer and friend of mine.
Check out Janet Power's take on guilt. She's a great photographer from Arroyo Grande, CA.