I love wandering around town and capturing the sights. One of my favorite subjects? The columns on the Mizzou campus.
I love capturing them in different lighting and at different angles.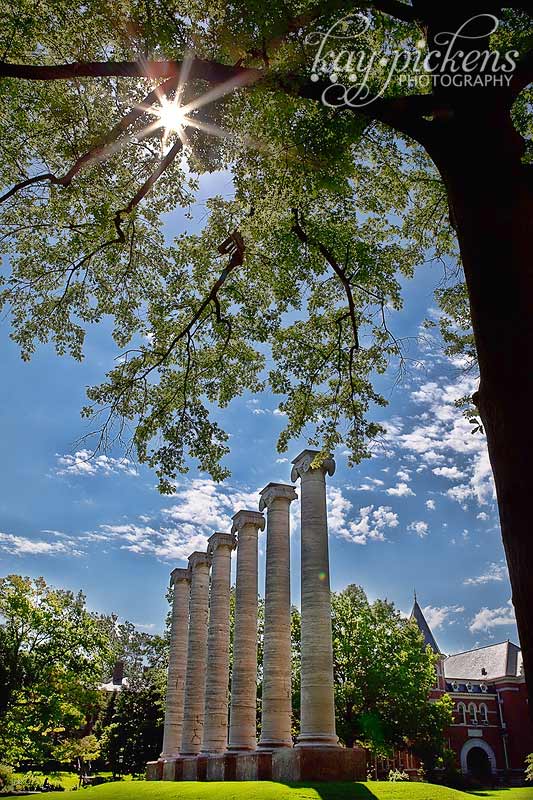 As for the history of the Mizzou columns, the columns were part of the portico on Academic Hall. The University of Missouri was founded in 1839 and Academic Hall was the first building on campus.
On January 9th, 1892 Academic Hall was destroyed by fired. The columns were all that remained. After a brief period where they were thought to be unsafe and it was suggested they be taken down, the community rallied around saving them. They are now part of the center of the Francis Quad on the Mizzou campus.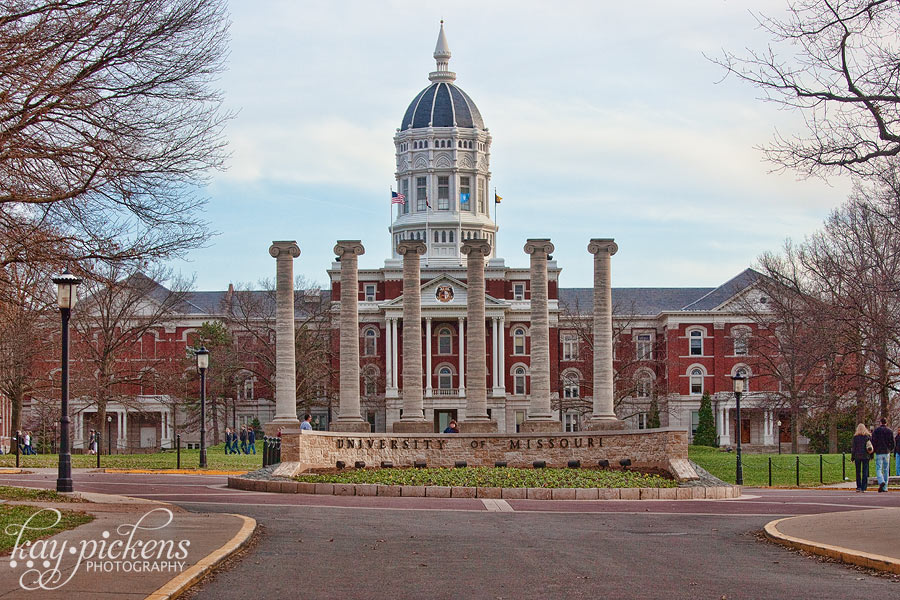 Tradition now has the incoming Freshman class do the "Tiger Walk" which is a walk…run…through the columns towards Jesse Hall to signify the beginning of the academic start at Mizzou.
I went to Mizzou, my husband went to Mizzou, my sons went to Mizzou…and my great aunt went to Mizzou and was one of the first woman to go to Journalism school there. I still have an old black & white photo from her days at Mizzou that she gave me when I started at Mizzou. I'm sure I'll head out to capture the perfect Mizzou column photograph again…and again.