Clothes can make the difference between an okay photo session and a WOW photo session. I usually suggest to my clients that they wear coordinating but not matching clothing. Textures and layers are great. Choose a few complimentary colors and dress in a combination of them.
Here are some examples to help you plan your wardrobe for your session.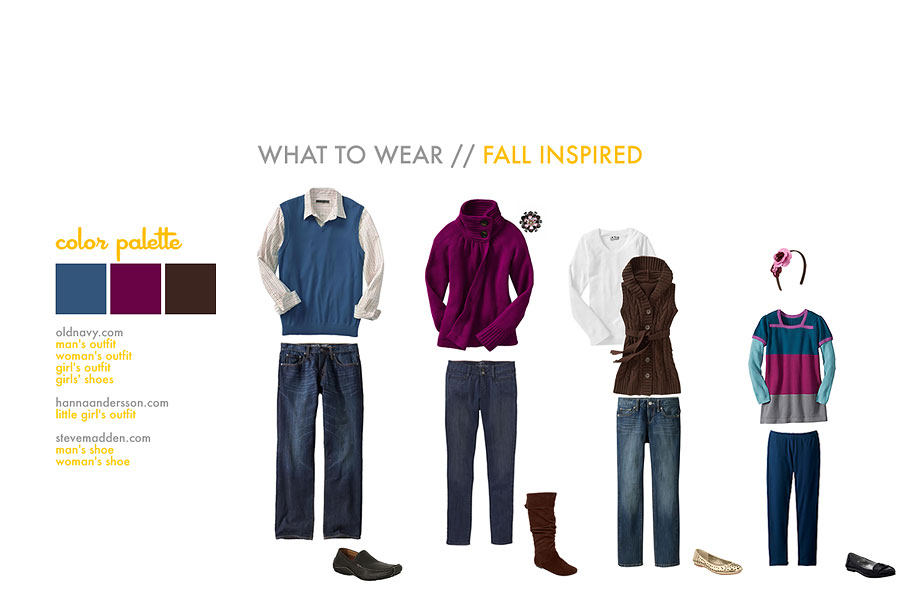 I'm always available to help you chose and plan your outfits.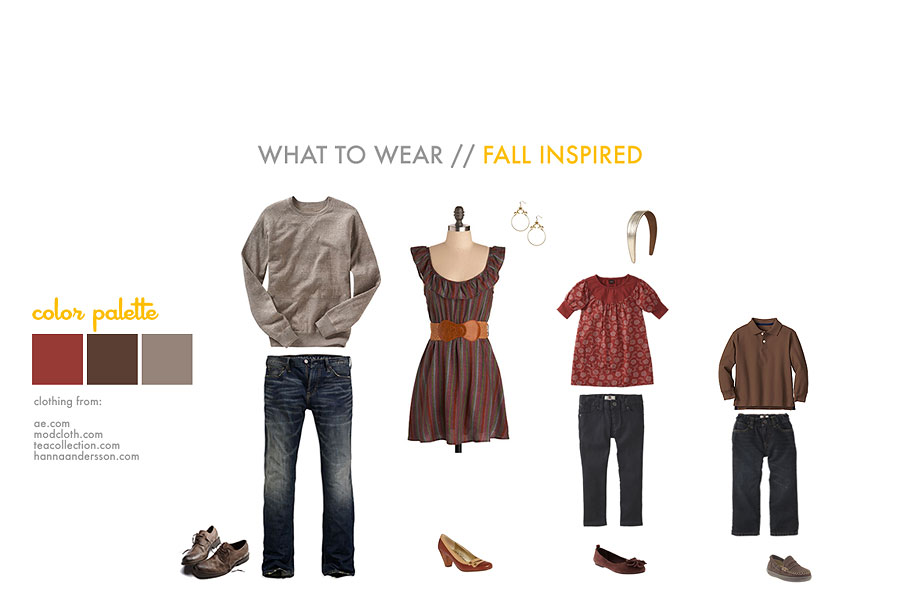 There is still time for more outdoor shoots before it gets too cold!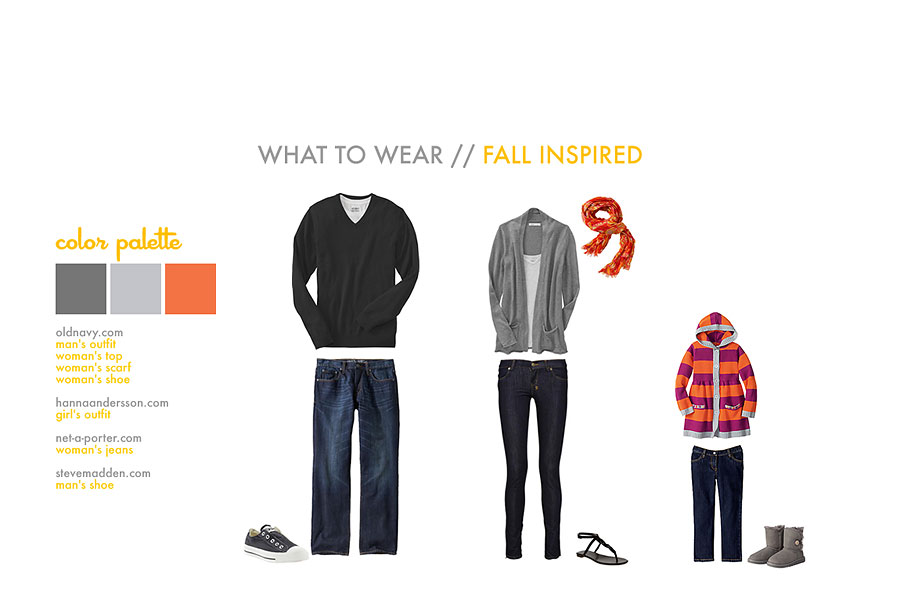 These great what to wear layouts were designed by InspireMeBaby website.