This month for Fine Art Friday I want to showcase some of my birds in the snow photos. I love it when it snows and I can get photos of the birds out my office window as they gather at the bird feeder. Here are a couple of my favorites.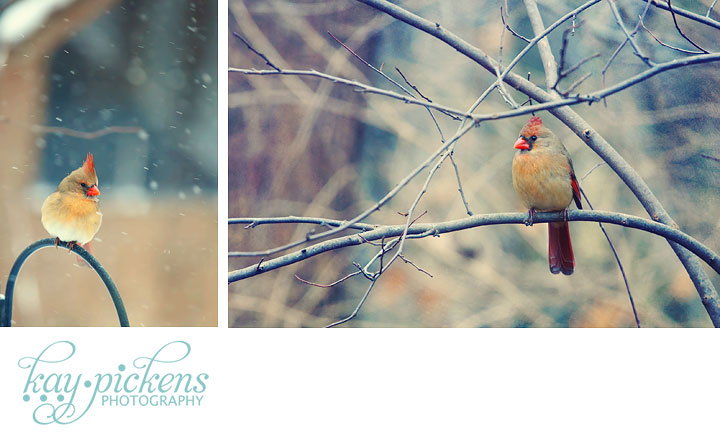 I have recently started sellling my Fine Art Photography  online. If you click on the link, it will take you to the galleries of photos I've put up for sale. You can buy them as prints, on canvas, metal prints, acrylic prints, or greeting cards. Matting and framing is also available. Thanks for looking!
Hop on over to Leigh Ann Hines, Durham Fine Art Photography and see her Fine Art Photography for January.