These month's food photography challenge for The Inspired Plate-a food photography group I'm part of-was SPLASH. It was a lot of fun to try out different liquids and set ups. I finally had to enlist the help of my husband because I just didn't have enough hands! I took a lot of photos, but finally decided on this one of a martini with a twist…my favorite kind of martini!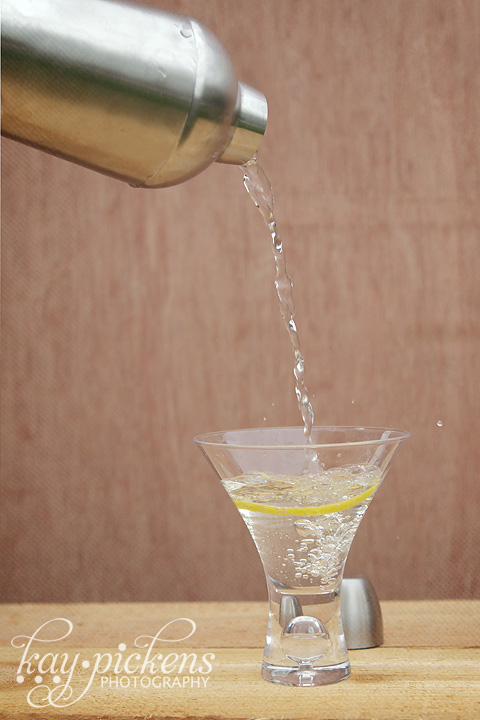 I had a hard time deciding between that photo and the next one, because in my mind I wanted it to be two glasses…since my husband and I love to sit out on the deck and have a martini in the summer. But I was drawn to those small splash bubbles in the single glass, so went with that. Here is my two glass take on the martini splash. (And, yes, we have those two little cute single shakers for our martinis)
I did like how the lemon twist shows better in this photo than the first one.
I also tried red wine, but never really got one that did it for me. I think if I used a smaller glass it would have swirled into it better…but it bugs me when I see red wine served in a small wine glass…not my fault that I'm a wine glass snob. My sister owns a wine shop in St. Louis…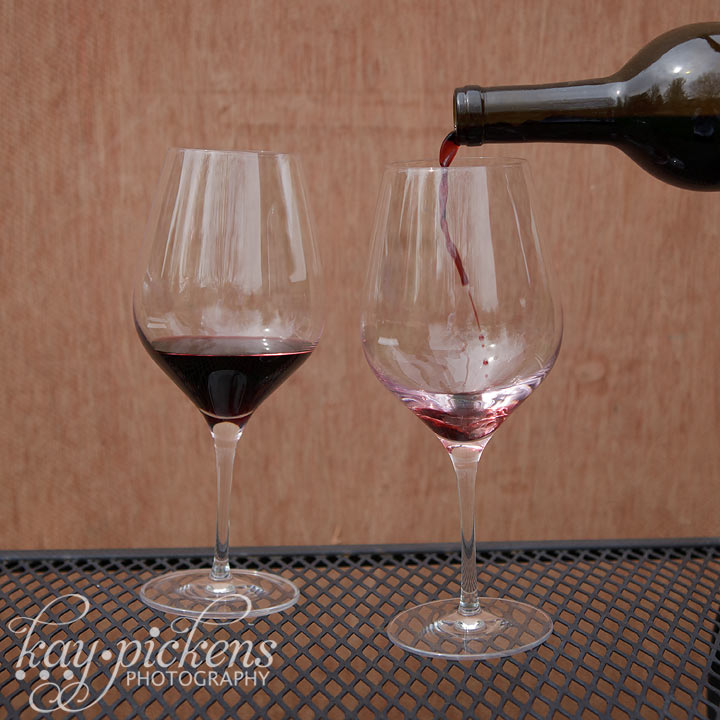 I also had it one one of our wrought iron tables and the top wasn't exactly level and it was driving me crazy! But I wasn't about to be splashing red wine around on a nice tabletop!
Yes, I did notice that all my splash attempts involved alcohol….hm. Well my husband and I had a nice afternoon "cleaning up" the photography set ups!
Jump over to Stacey Siegal | Longboat Key Photographer and see what she came up with for her splash photo challenge this month!