I've been working on some off camera flash work. This girl was a delight to work with.
I think this was my favorite shot from the shoot!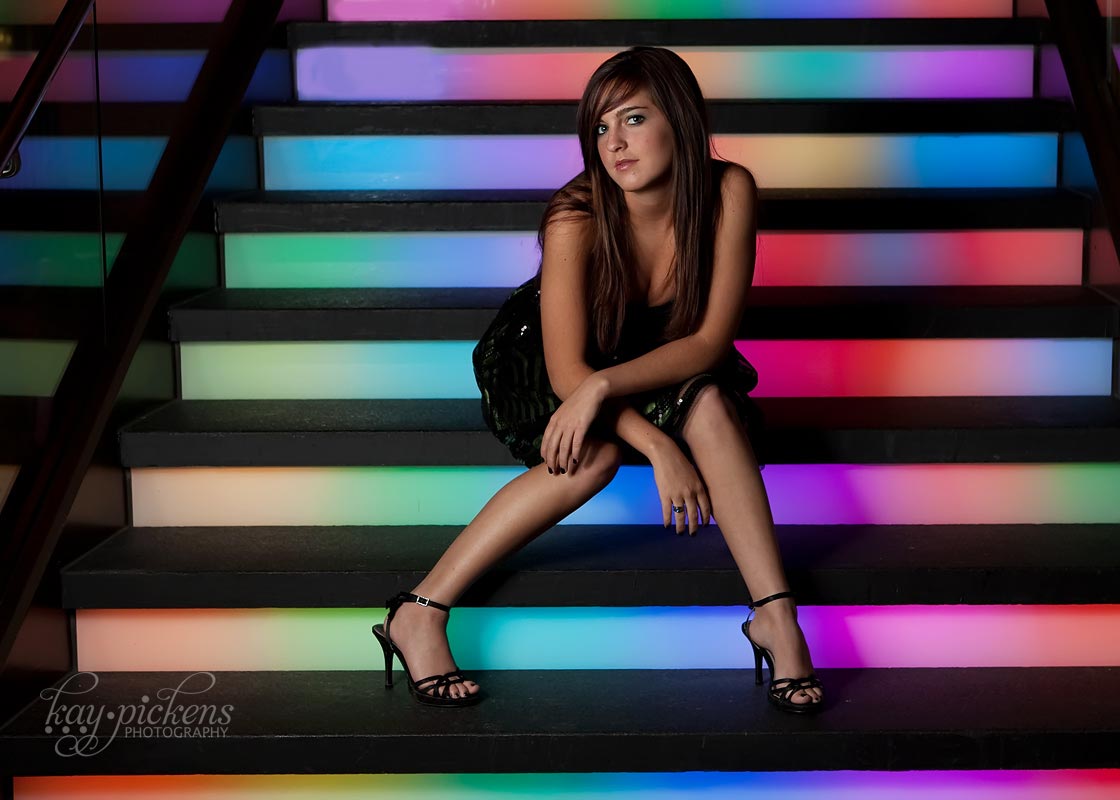 Aren't these lighted steps cool?
Seniors are so much fun to photograph!!
Use the contact button on the menu bar to contact me if you're interested in having your Senior photos taken!