A group of photographer friends have joined up to document our own lives more. We do a series of ten photos on a day and post them on the 10th of the month. I wasn't going to join in, because they are all going to post adorable photos of their kiddos…and we're empty nesters. But, then I decided that our life is no less worthy of documenting than the next photographer's. I do wish I would have been more of a photographer when my kids were little though!
Anyway, I give you THE JOURNEY
As a surprisingly apropos photo…this is what we saw as my husband and I headed out. We decided to go antiquing…a past time we both enjoy. We weren't sure which direction we were heading, or which antique mall we were going to. This intersection decided for us.
We drove about an hour or so south of St. Louis to St. Mary's Antique mall in, you guessed it, St. Mary's. It's in an old school and huge and always has the most interesting things.
I was looking for some interesting food photography props for the monthly food photography and styling challenge group I'm in. Here are just a few of my finds:
Such a great time. Then we headed back north to St. Genevieve to eat in one of our favorite places- a cute little restaurant, The Anvil. Look at their amazing wooden bar across the length of the restaurant.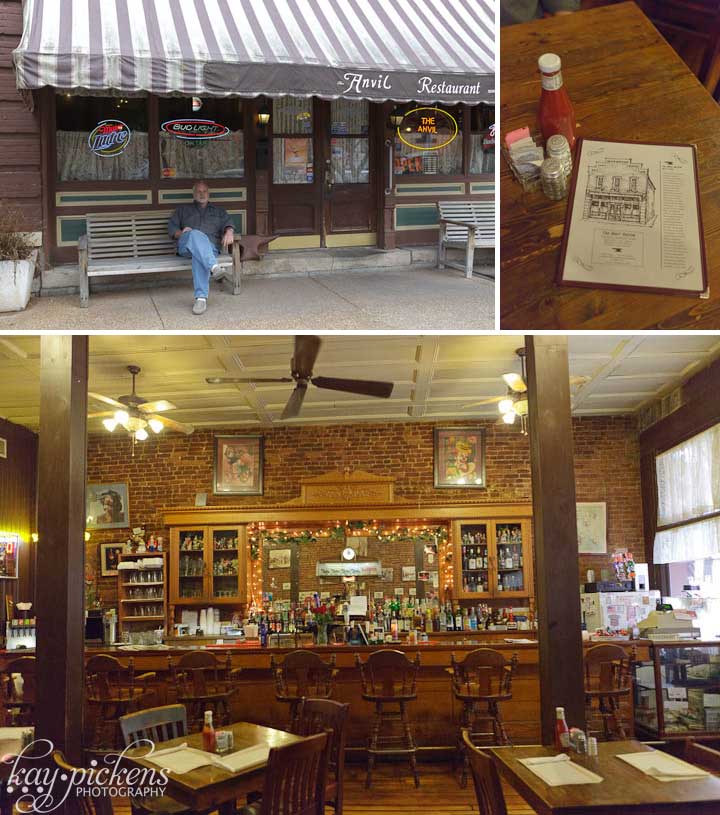 They serve the coldest beer there. The. Coldest.
But my favorite? Their onion rings! So delicious!!
I know! Don't they just make you want to drive to St. Genevieve right now and dive into a plate of onion rings? So yummy.
We headed back out driving, chatting and watching the scenery.
I absolutely love our slow, wandering, antiquing, road trip days.
(It was hard to pick just 10 photos from the day!) Hope you enjoyed seeing a glimpse of our life!
Hop over to Rachel Noah's blog to see her 10 on 10. She's a friend an fabulous Vancouver WA photographer.